My Lions club, Lionsklúbbur Njarðvíkur has just awarded me with the Melvin Jones Fellowship Award.  Reasons for so is most likely to show appreciation for the work, time and ambition that I've put into our club since joining.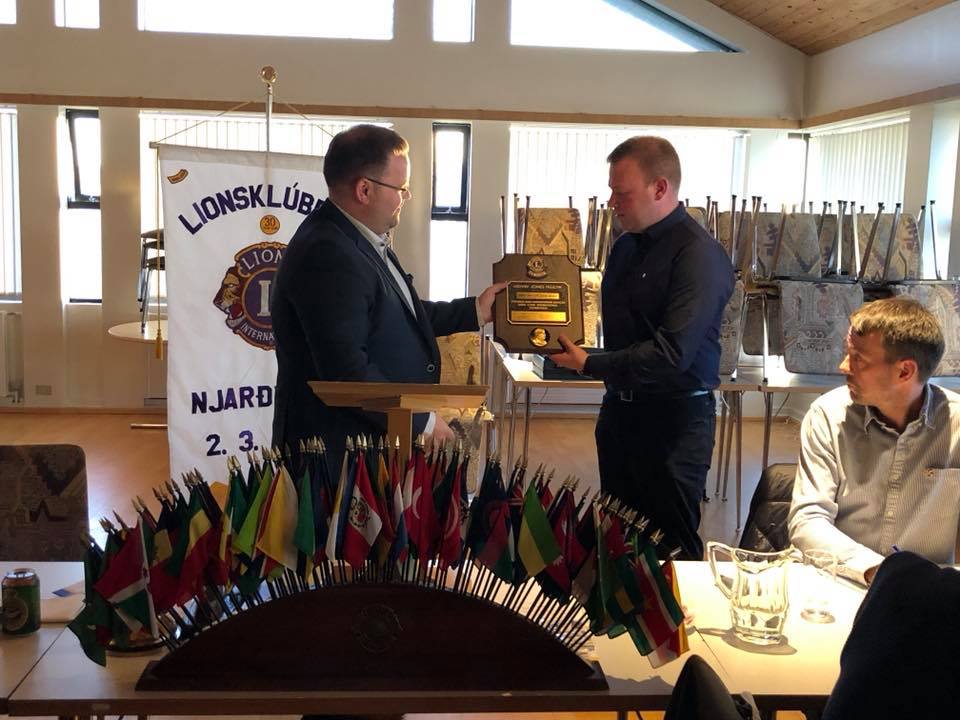 For me being a part of the Lions movement is a bit like being a part of a bigger family that does care for each other, a family that aims to help our community and people in need both domestically and globally.  When I joined it truly was a family reunion every meeting we had with two of my grandfathers there, father, brother and other relatives. And the project that I've taken part in on behalf of Lions have awarded me personally with much humility and pride.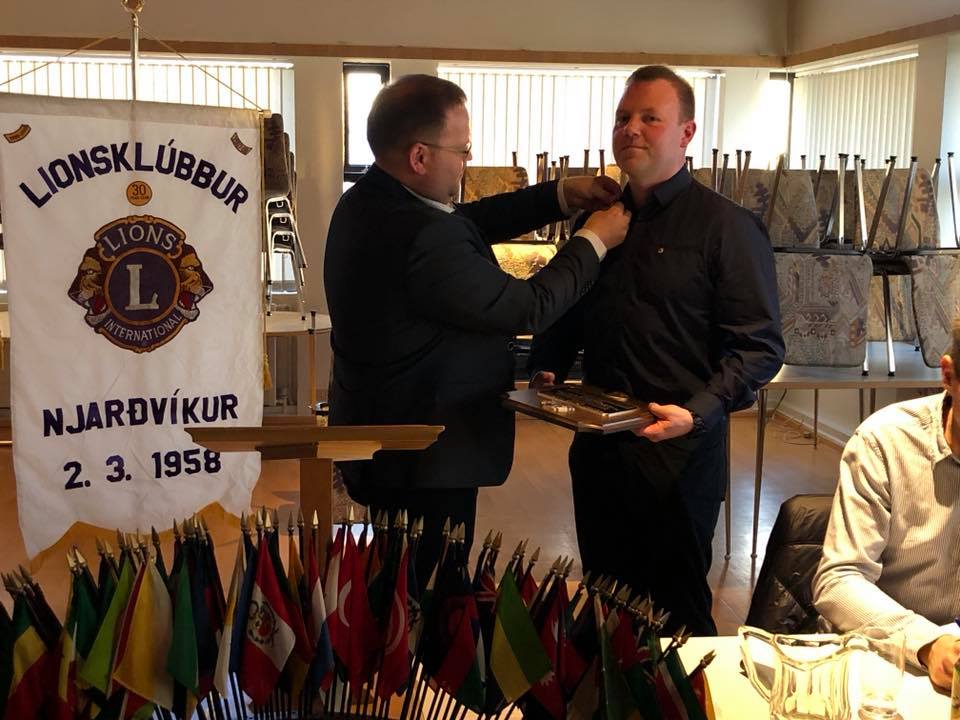 Melvin Jones Fellowship Award:  (from google)
Lions Clubs world-wide recognize outstanding individuals by bestowing on them an award that is named for its founder, Melvin Jones. This award is the highest form of recognition and embodies humanitarian ideas consistent with the nature and purpose of Lionism. The recipient of this award becomes a model because of the exemplary service to his club and the community for which it serves.